If you read my blog regularly, you probably know already that I am trying hard to overcome my fear of driving, you can read more about what caused this fear here.
I have been taking refresher lessons with Kelvin from Kelvin School of Motoring. He is a rather busy driving instructor which, given his 35 years of experience, is no wonder so I had to wait a bit for him to free up, in the meantime I wondered about whether it would be better to take classes in a dual controlled automatic car since I drive an automatic or whether to take the classes with a female instructor instead (and of course I wondered whether I should just forget the whole idea and cancel my class), in the end I couldn't find one or the other as driving schools seemed too busy to take my calls or answer my messages so I took my first class with Kelvin a few weeks ago. I think it was fate that I wasn't able to book a lesson with anyone else.
As Kelvin doesn't have a dual controlled automatic and I always have LittleT with me, we have taken all the lessons in my own automatic car. Today I had my third one and from what he said I gather that he is ready to let me loose on the big bad roads but I have booked another class with him to take one further class in a dual carriageway. I have also already told him that he may get a call from me every once in a while if I feel the fear creeping back.
If you have a fear of driving like mine, perhaps due to an accident you suffered or witnessed or just because of general nervousness, these are my top tips to get you back on the road:
– I strongly recommend a few lessons with an experienced instructor to build your confidence.
– The use of an automatic car means not worrying about fiddly gear sticks and has been a blessing for me as I learnt to drive in Spain, where everything happens on the other side of the car and the road. I used to get extra nervous every time I went to change gear with my right hand and found the door instead!
Cover of the Drive Confident booklet
Now, driving classes aren't cheap, my refresher lessons are costing me £24 per hour with Kelvin so I will let you in a little secret, when I was trawling the net in search of instructors I came across the AA's Free Drive Confident Course. I applied and I am happy that not only was I accepted but that I have already had my class, you can have a one hour lesson one day and the other hour another day but I decided to roll the two hours into one lesson as I know that I keep on going out in the car for either less than half an hour at a time on my own or one hour at a time with the instructor. It was the right thing to do, I got a chance to go into Cambridge's city centre on a busy Saturday afternoon and then onto the M11 for quite a few exits.
The only drawback of the Drive Confident Course is that, because it had to be one of the AA's instructors, it wasn't my usual instructor and I didn't like him as much as I like Kelvin but at the same time I picked up different tips from him, just like I do from my husband and I did from my friend Barkeranda just yesterday when I drove her to lunch and back. It doesn't mean that he wasn't a good instructor, just that Kelvin is a better fit for my driving personality.
Inside the AA's Drive Confident booklet
Ahead of the lesson the AA sent me a little Drive Confident booklet which I read through but did not have time to complete, I recommend that you do though as it may help reassure you before the lesson and it will help you get the most of it.
The course is entirely free, you just need to have a valid driving licence and, if like me you want to drive your own car, show a valid MOT certificate and car insurance certificate. Check the AA's website for further details and to apply.
Next I am going to buy a TomTom navigation system so stay tuned as I am quite sure that it will be of help. I seem to feel a lot more confident in the car when I have someone with me, an extra pair of eyes. There are TomToms that not only give you instructions for your chosen route but also inform you of live traffic updates and tell you which lane to take (the latter I think will help reassure me). I may be wrong but I think it will be useful in getting me to feel more confident in the car and being more adventurous, instead of limiting myself to go to those places nearby that I know well. Navigating the world of sat-navs is not easy and the sheer task of choosing one is proving difficult but I shall choose one and let you all know how I get on just in case it helps you too.
I already feel more confident in my driving and, because I have been taking the classes in my own car, I am becoming more familiar with it. All in all, I am really happy I have taken the decision to start driving again and I am hoping I will beat this fear forever, I have a really good reason this time: I don't want my little girl to miss out on doing whatever she wants in life and that may mean me driving her places until she is old enough to drive herself, at which time I don't want her to have picked up on her mummy's fear and developed it too.
Have you got a fear of driving? What methods have you tried to beat it?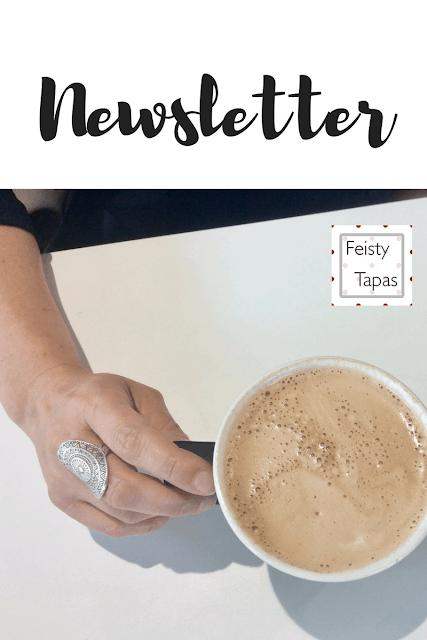 0