Hello and welcome to Feisty Tapas
I'm Maria, a food blogger passionate about kitchen gadgets and their power to make life easier and tastier.
I am a single mum to a 13 year old. I started Feisty Tapas in early 2011 when I was just starting to cook from scratch regularly as I had a baby to wean.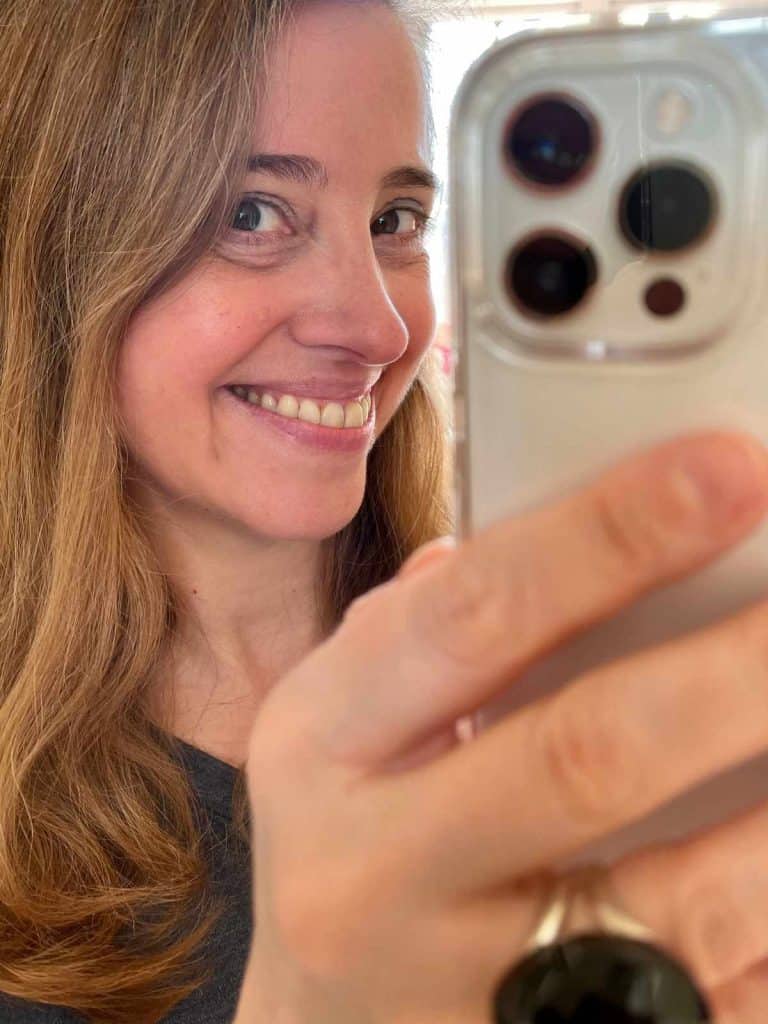 I live in Cambridgeshire, England, and grew up in Spain, in Galicia, the Northwest corner of Spain just above Portugal, where we have Celtic heritage (bagpipes included), wonderful beaches quickly followed by mountains so that you can get the best of both worlds, and where the food and wine are absolutely amazing.
I have a chronic pain condition which I have great fun kicking into shape on a regular basis. It likes to keep me on my toes, I am on a mission to kick it to oblivion. I like to think I'm winning.
WHY KITCHEN GADGETS?
In the summer of 2012 I bought my first major kitchen gadget: a Thermomix TM31.
Overnight the Thermomix changed the way I cooked.
It is a bit like outsourcing the chopping, no more standing at the kitchen counter for half an hour chopping away, which is dangerous when you are as clumsy as I am.
Then other kitchen gadgets like the Instant Pot came along, so did my fibromyalgia and the realisation that kitchen gadgets were allowing me to keep cooking, somewhere along the line I had learned to love cooking (and not just eating) and I wasn't going to give it up.
I am one to want to do everything and I'm huge on productivity so to have helping hands in the kitchen during that time and being able to keep cooking from scratch (something I had become passionate about), was a game changer at that point.
Kitchen gadgets allow me to keep cooking delicious food with minimum effort and make my life so much easier.
WHAT IS FEISTY TAPAS ALL ABOUT?
My aim through Feisty Tapas is to make your life easier at every step with uncomplicated recipes that you can cook with your pressure cooker (eg. Instant Pot, Ninja Foodi, etc.), air fryer, Thermomix, etc. and sometimes even without kitchen gadgets.
I want to prove to you that there is no shame in surrounding yourself by the things that make that happen, freeing your time for other things, like putting your feet up, your loved ones, reading a book or whatever it is that you fancy doing.
THE FEISTY TAPAS COMMUNITY
Feisty Tapas is a thriving community taking the shape of a few very chatty, interactive and supportive Facebook groups.
Some readers find the blog first and subsequently join the Feisty Tapas groups and others find (or are recommended) one or all four of my Facebook groups first and then discover the blog.
Feisty Tapas is me, Feisty Tapas is this blog and Feisty Tapas is four Facebook groups full of amazing people where you will find daily inspiration:
All groups are full of like-minded people and, through them, I (with their help) try to offer support and make sure that no kitchen gadget worth its salt is relegated to a kitchen cupboard.
It's not all food though, I like to call my groups lifestyle communities for kitchen gadget lovers. We chat and we care.
DISCLOSURE
Feisty Tapas is a participant in the Amazon EU Associates Programme, an affiliate advertising programme designed to provide a means for sites to earn advertising fees by advertising and linking to Amazon.co.uk.
COPYRIGHT
The content and photos published in my blog, Feisty Tapas,
are written and taken by me, unless otherwise stated, and shall remain
my copyright, should you steal it I will have no doubt getting the long
arm of the law to stretch over to you. Plagiarism shall not be accepted,
I shall not commit it, neither should you.
4