Below you will find all my Instant Pot recipes in one place so that you can have a quick look when you need inspiration.
All these recipes use UK ingredients and measurements.
I thought I'd mention a few of my (and my readers' favourites).
Just in case you don't know what to choose when you scroll down to find the recipes.
Jump to:
Some of my favourite Instant Pot Recipes
Two very popular Chicken recipes are:
A very popular Pasta recipe for beginners is:
As for Soups, these two are amazing but there are lots more to look out for:
And two very popular how-tos are: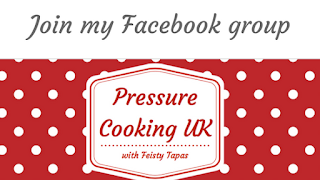 RECIPE INDEX