If, like me, you struggle to peel, slice and dice Swede, you're going to love finding out how to pressure cook a whole Swede or Rutabaga.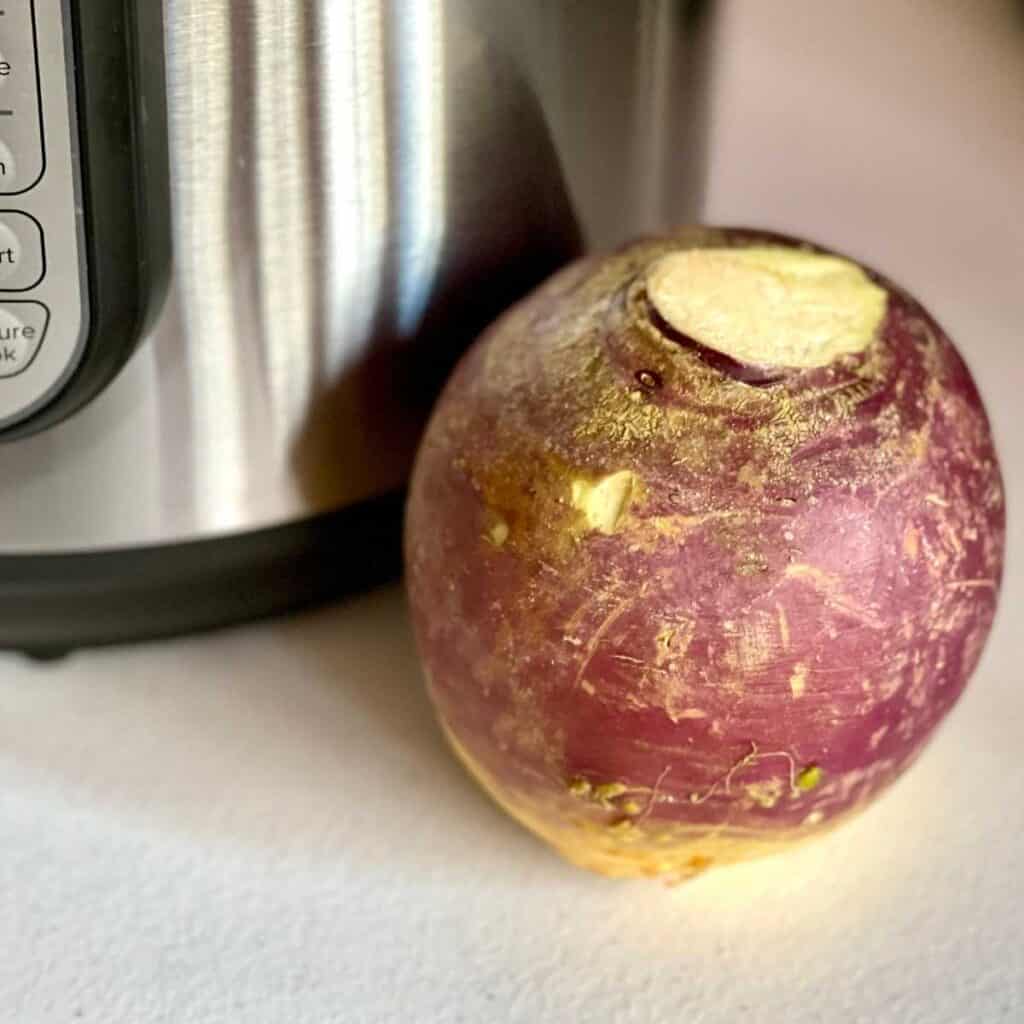 Swede, Rutabaga, Turnip (it's not), Neeps... whatever you call this root vegetable, it can be difficult to peel, slice and dice.
More so if, like me, you struggle with your hands and/or are fairly clumsy (I qualify for both, making me a walking and peeling disaster).
This is basically the pressure cooker / Instant Pot version of the Singing Swede, which is done in the microwave.
I'm calling it the Steamy Swede after doing a quick poll over on Facebook and Instagram to find a name for it. Tons of you voted to call this pressure cooker hack the Steamy Swede.
With more of us going without our microwaves to make space for more versatile appliances,
Like an electric multicooker like the Instant Pot or Ninja Foodi, or an Air Fryer or a Thermomix or Magimix Cook Expert.
This trick to pressure cook a whole swede to make it easier to peel, slice and dice, was inspired by the Whole Butternut Squash Hack.
You can also do the same with a Whole Pumpkin.
Jump to:
Ingredients
You need two ingredients:
A whole, uncooked swede / rutabaga
Water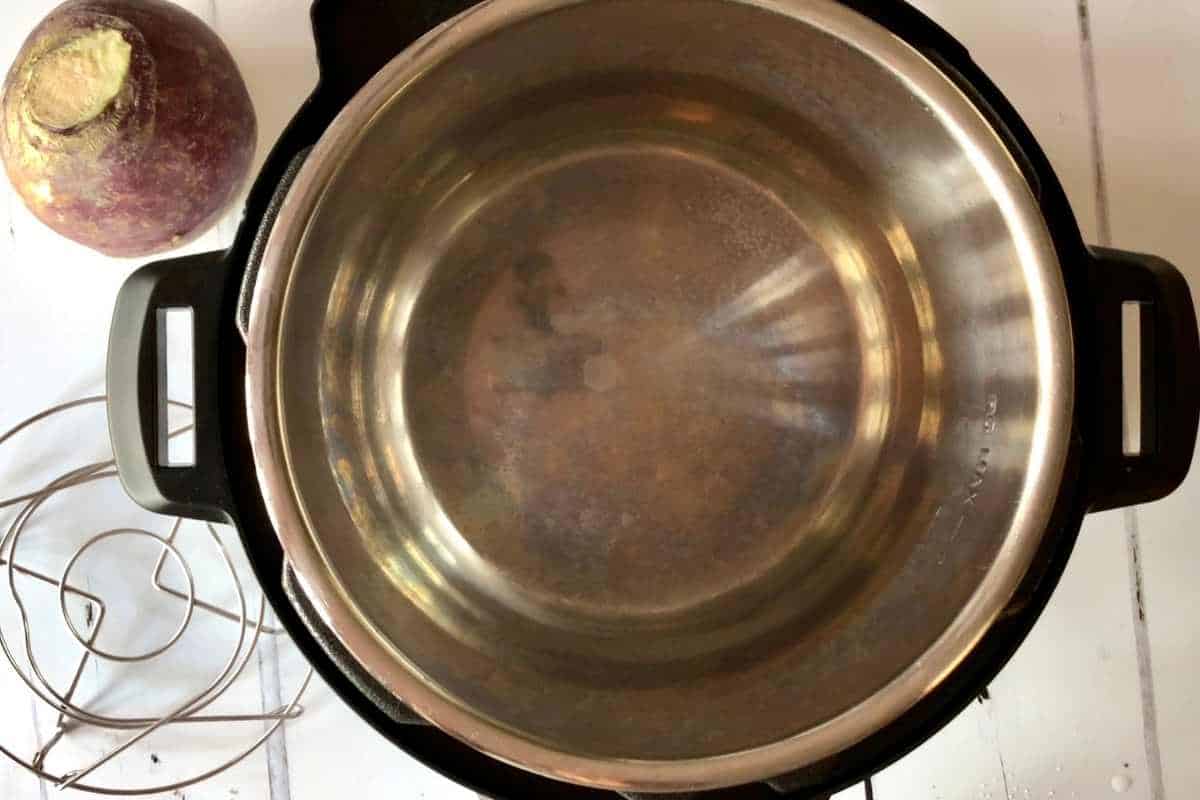 See recipe card for exact quantities.
Instructions to pressure cook a whole swede / rutabaga
Add water to the inner pot.
Place the trivet / steamer rack in place.
Place the swede (rutabaga) on the trivet / steamer rack.
Pressure cook
See the recipe card below for all details and timings.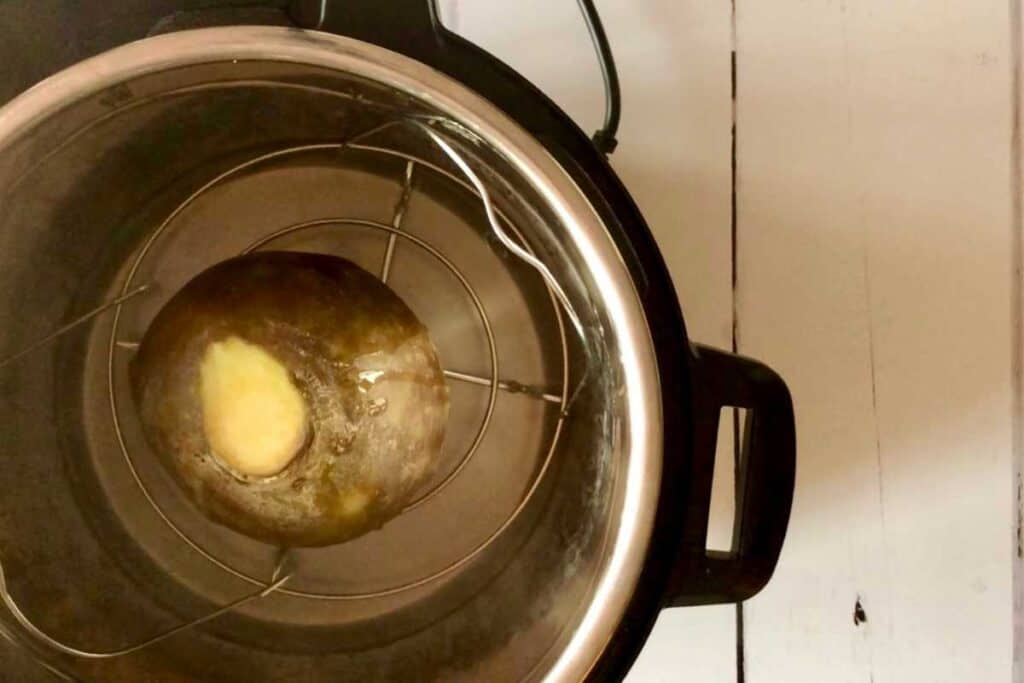 Enjoy how lovely it is to peel, dice and slice.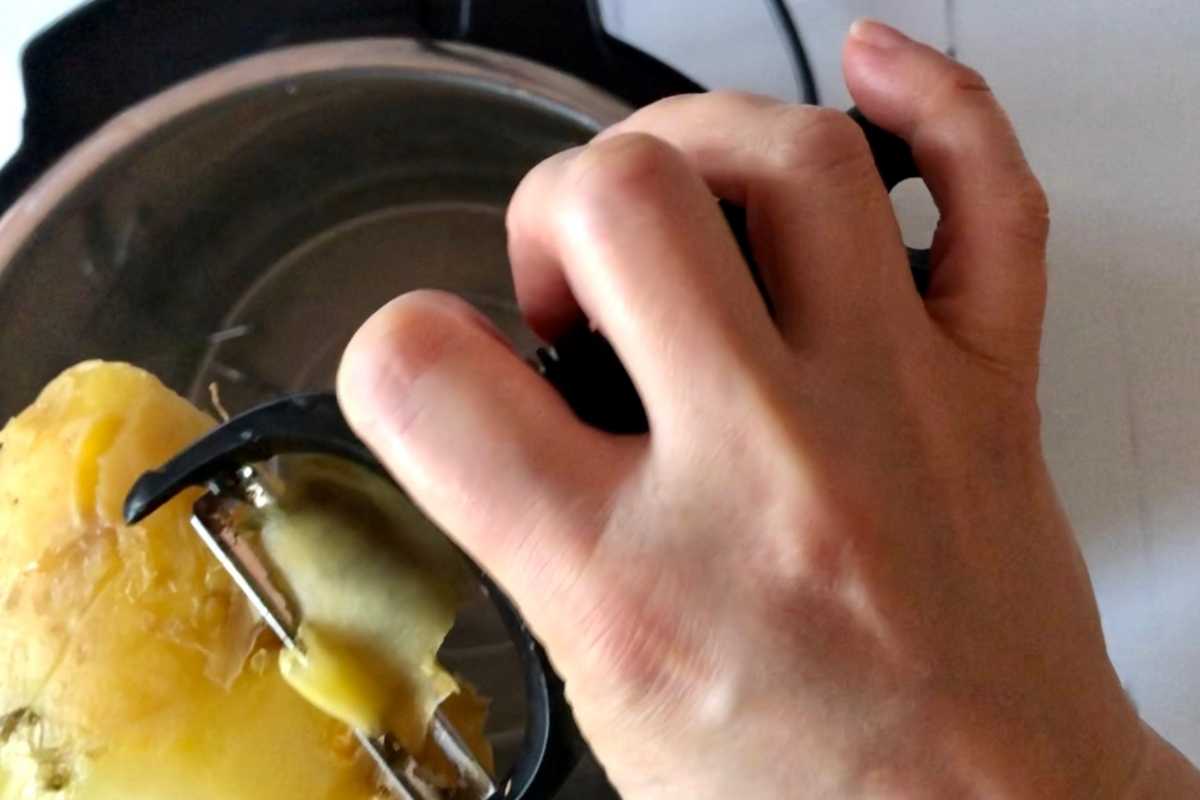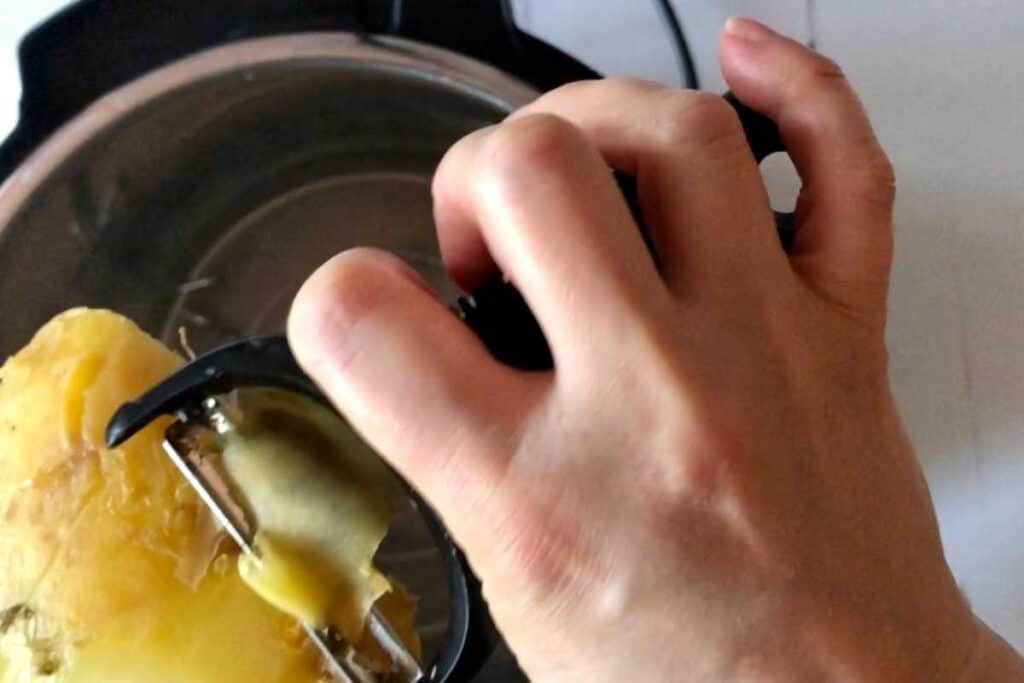 Hint: Keep an eye out for my super easy Pressure Cooker Carrot and Swede Mash.
Substitutions
Curious if this trick will work with other root vegetables to make it easier to peel?
Yes, it will, from butternut squash to pumpkin!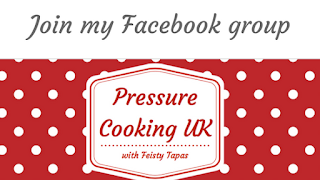 Equipment
This recipe will work great in your stove-top or electric pressure cooker. I tend to use whichever Instant Pot is free at the time or the Ninja Foodi.
You could also use the Manual setting in the Tefal Cook4Me (I have the Tefal Cook4Me Touch Wifi, which is great), as it doesn't come with a trivet or steamer rack, you can use the steamer basket it comes with.
Storage
Use within 2-3 days.
Slice or dice and portion up for the freezer for soups and stews.
Top tip
Choose a swede with smooth skin if you can. The smaller the swede, the sweeter the flavour will be (I have already thought of all the jokes you're thinking!).
📖 Recipe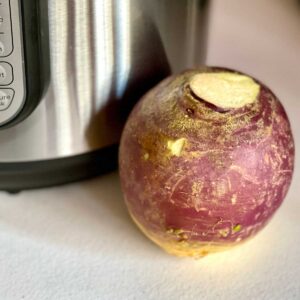 How to Pressure Cook a Whole Swede or Rutabaga
A great way of making swede or rutabaga easier to peel, slice and dice before cooking further
Ingredients
1

whole swede / rutabaga / turnip / neep

do not peel. The swede in the photos was 610 g

250

ml

water
Instructions
250 ml water in the inner pot

Place trivet / steamer rack in the inner pot.

Place whole, unpeeled, swede on the trivet / steamer rack.

Check that the sealing ring is in place properly. Lid on.

Programme 10 minutes (if your swede is rather large, you may want to increase the time).

At the end of pressure cooking time, do a quick pressure release (this means venting the steam trapped inside manually).
Notes
You can pressure cook more than one swede at a time if you can fit them in, same timings.
Share on Facebook
Food safety
A few tips from me:
Always wash your hands straight after touching raw meat
Same with your knives, boards and utensils, use separate ones for raw meat and wash them well before using for anything else
Don't leave food at room temperature for extended periods, always cool down quickly and chill or freeze as soon as you can
Always chill left over rice as soon as you can and always within half an hour.
See more guidelines at food.gov.uk.
47