Delicious Pressure Cooker Stew Recipes - UK ingredients and measurements.
Beef Stew
Turkey Stew
Chicken Stew
Squid Stew
Meat-Free Stew
They're all there and they're all super easy.
All Feisty Tapas use simple, easy-to-find UK ingredients and metric measurements.
When the recipes might use ingredients that are harder to find, I try to help you with substitutions, as well as where to find them.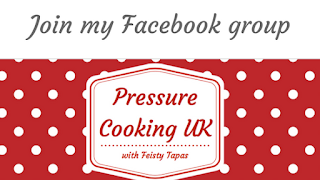 Pressure Cooker Stew Recipes - Index
Other recipe pages you might like: