The pressure cooker makes light work of rice recipes. Easy and versatile, pressure cooker rice recipes can easily save the day mid week.
For risottos you mainly need the method, a few core ingredients and whatever needs using up from your fridge.
Similar for the Egg Fried Rice-ish.
The key with rice dishes and, above all, risottos is a good stock and having a jar of my Vegetable Stock Paste at the ready will make your life easier.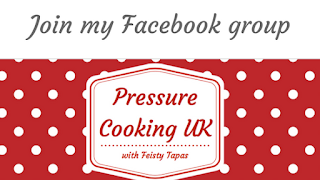 Of course, you can use stock from Zero Minute Chicken or from pressure cooking Gammon.
All with UK ingredients and measurements.
Pressure Cooker Rice Recipes Index