All my Instant Pot Duo Crisp recipes at a glance in one place.
You can also use any of my Instant Pot recipes in the Duo Crisp, of course, i.e. all my pressure cooker recipes.
But the Crisp is not your usual Instant Pot so the recipes below showcase that very handy added feature it has: the air fryer lid!
Often in combination with the pressure cooking function.
Jump to: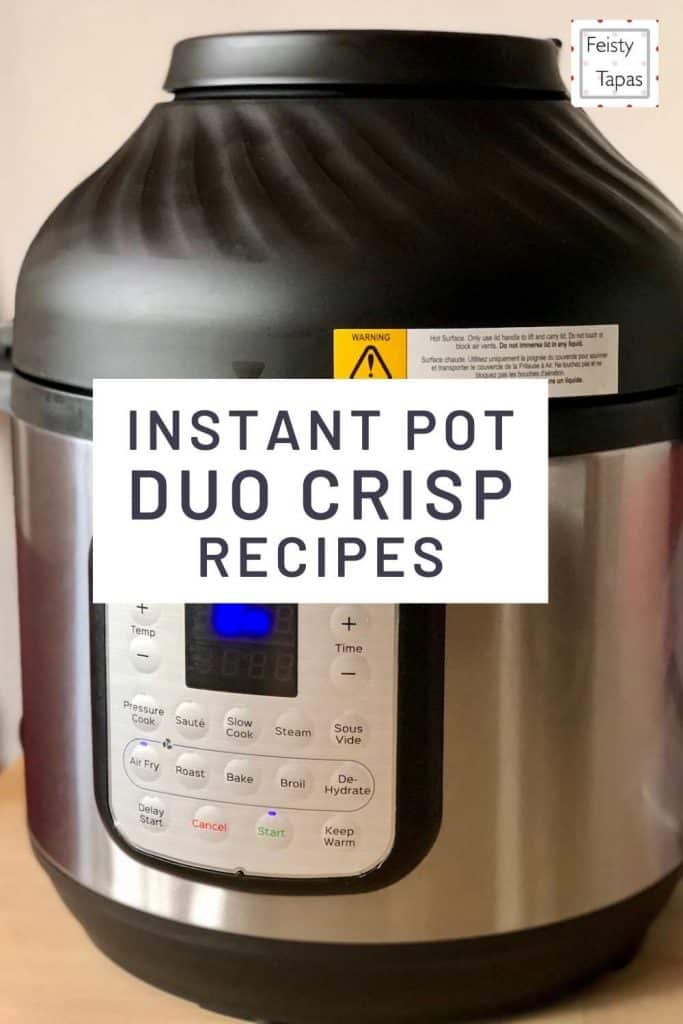 WHAT DOES THE INSTANT POT DUO CRISP DO?
With the Crisp you can pressure cook, steam or slow cook (even sous vide).
Then pop the air fryer lid on to brown, like I do with: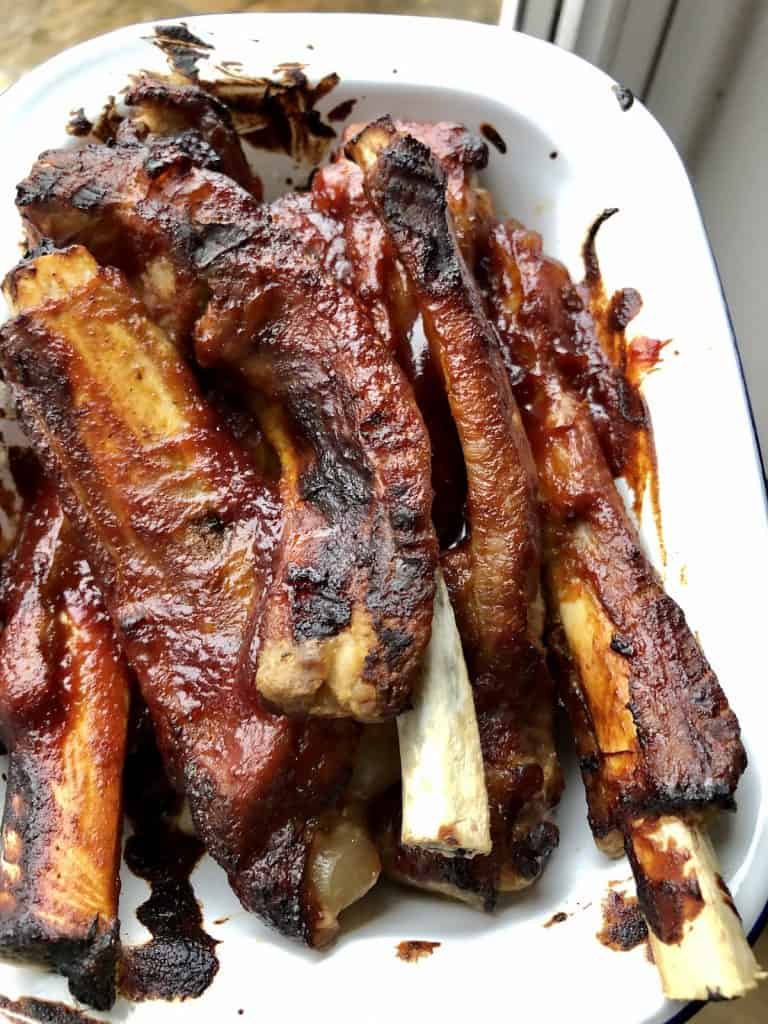 Jacket Potatoes (Baked Potatoes)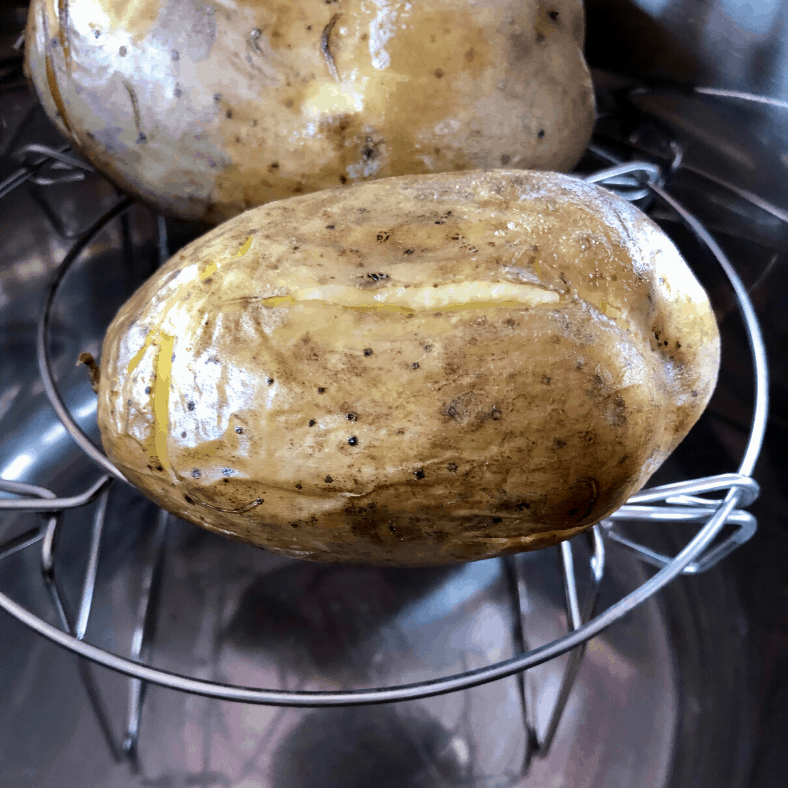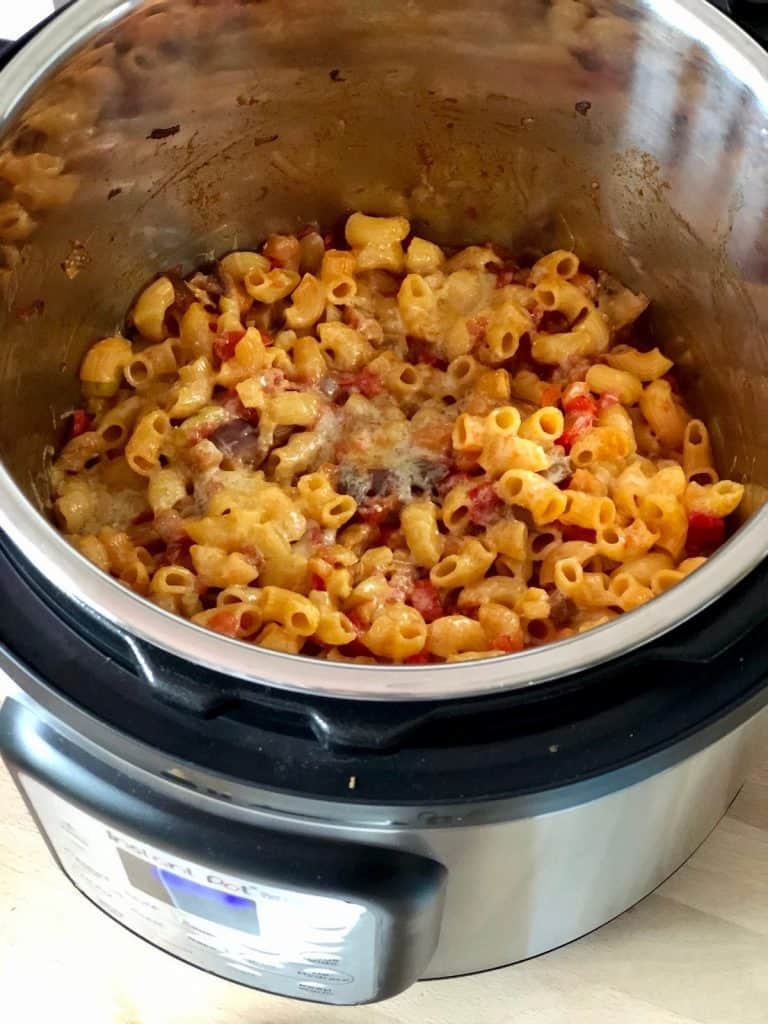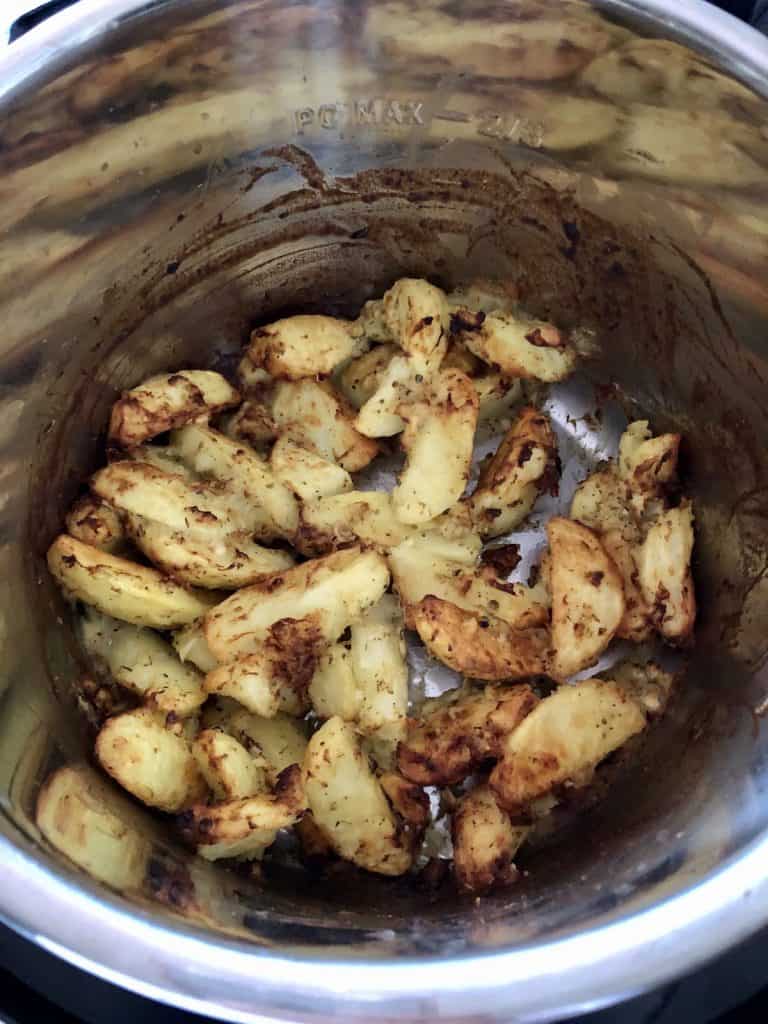 Or you can use it as an air fryer without the need to cook first.
It air fries, roasts, bakes and dehydrates!
HOW TO USE THE INSTANT POT DUO CRISP AS AN AIR FRYER
The best advice I can give you to use your Duo Crisp as an air fryer is to think of it as a Mini Oven.
Use the space inside as if it was an oven that doesn't need preheating.
Because it's smaller than a conventional oven, things will often cook faster and it's a good idea to take the temperature recommended for a fan oven and reduce it by about 10 degrees.
You might find this old Air Fryer Guide handy and there are a few recipe ideas there.
Two good recipes that showcase how you can use it just as an air fryer are: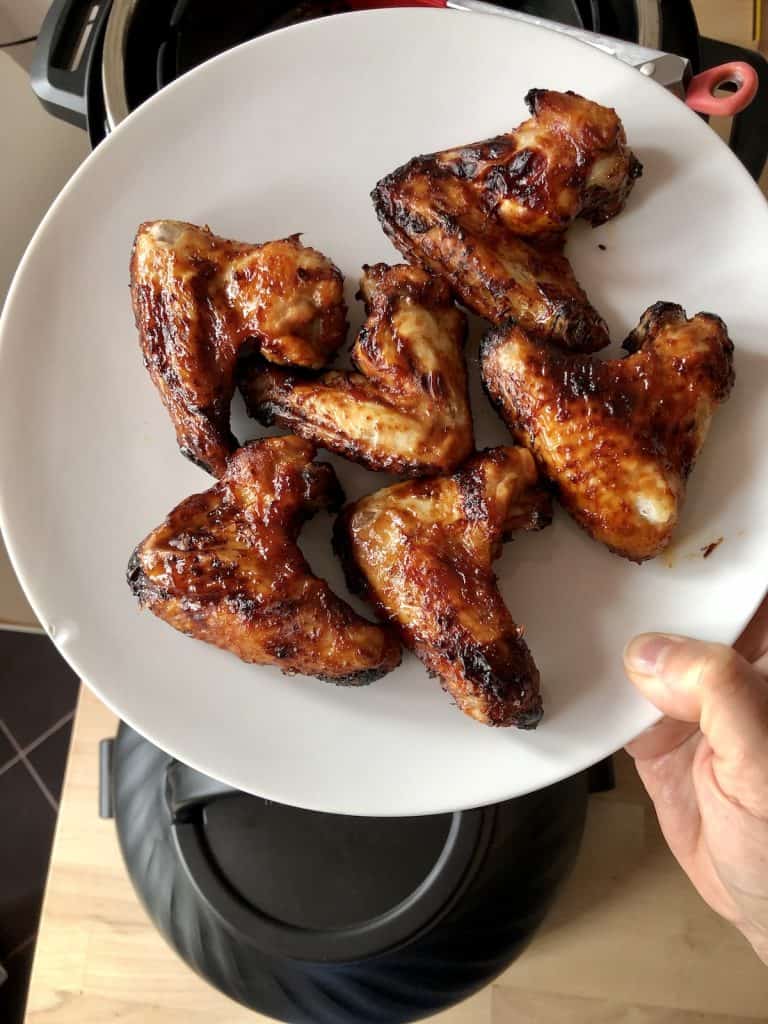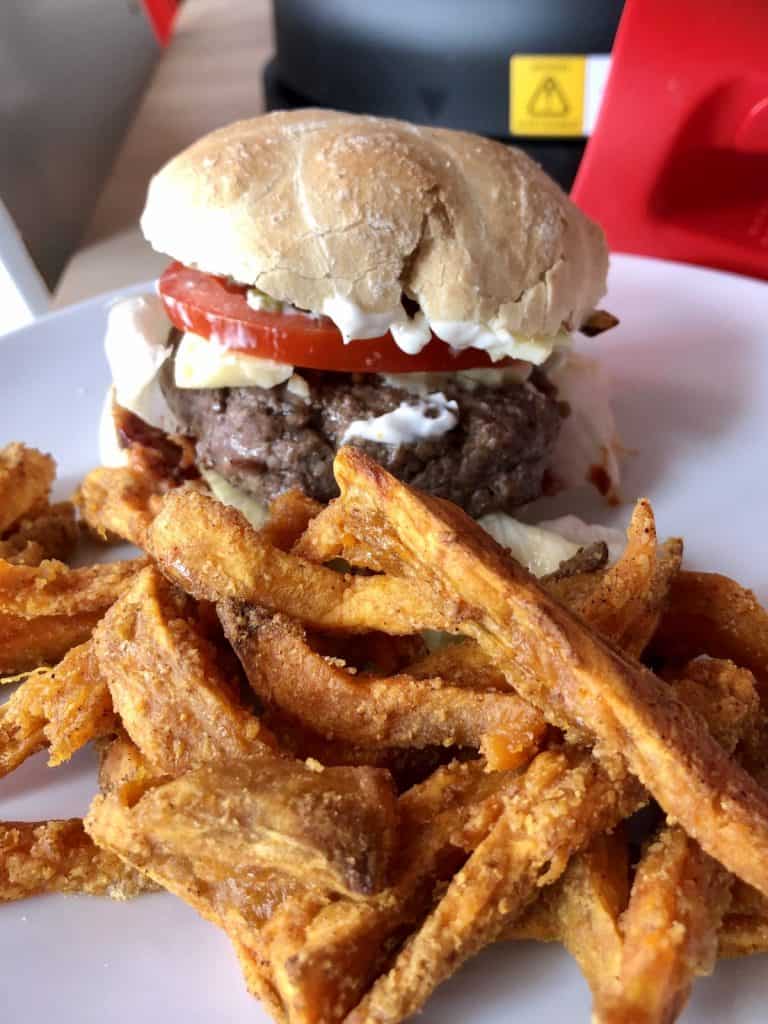 Oh and let's not forget the Tortilla Pizzas, which are perfect when you need a super quick lunch or dinner and no one can make up their mind up. Put a few toppings out and let them help themselves.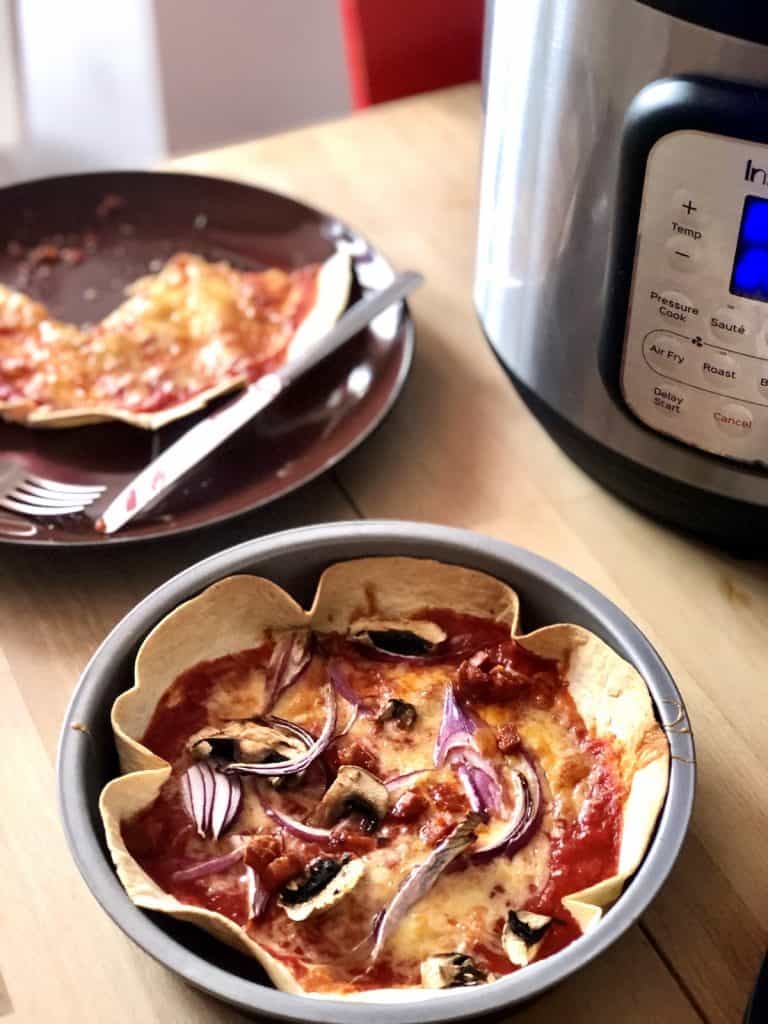 Want daily inspiration for your Instant Pot? Join my Facebook group.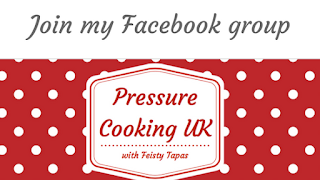 Below is a video of one of my favourite Crisp recipes, the Crustless Quiche.
RECOMMENDED DUO CRISP RECIPES
I can highly recommend the Ratatouille Pasta, change the ingredients as you wish and keep the method and, of course, the timings and temperatures to turn it into a pasta bake with the air fryer lid.
The Roast Parsnips (a method you can also use for Roast Potatoes or even for potatoes and parsnips at the same time) are so easy!
The Instant Pot Duo Crisp Greek Roast Potatoes and Sweet Potato Fries are both fantastic too!
And what can I say of the Crustless Quiche!
If, like me, you're in the UK, you might love the Cranberry-Glazed Gammon. Use the method for any glaze you want. And then make my Gammon Rice with the leftovers.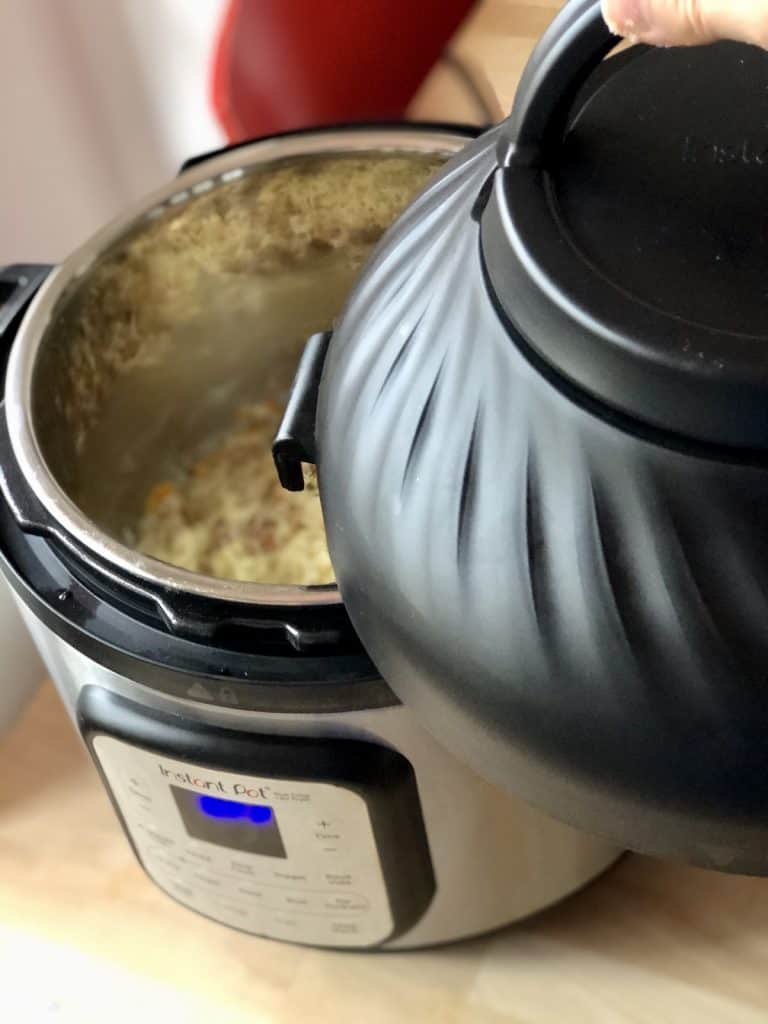 Okay, I can't choose easily so you're just going to have to try as many of my Instant Pot Duo Crisp Recipes as you can and don't forget my "just pressure cooker" Instant Pot recipes and tips and tricks.
I also have some old Air Fryer recipes that I haven't tried in the Crisp yet but that you may like.
Do of course let me know if you try any of the recipes mentioned here please!
INSTANT POT DUO CRISP RECIPE INDEX
All my Instant Pot Recipes
Join my Kitchen Gadgetry with Feisty Tapas Group.