Delicious and easy meat-free vegetarian / vegan Instant Pot Mushroom Chilli. Super quick to pressure cook.
After the success of my Instant Pot Mushroom Bolognese which so many of you have successfully tried and loved already, I thought I'd try to pressure cook a meat-free Chilli.
It was extremely successful!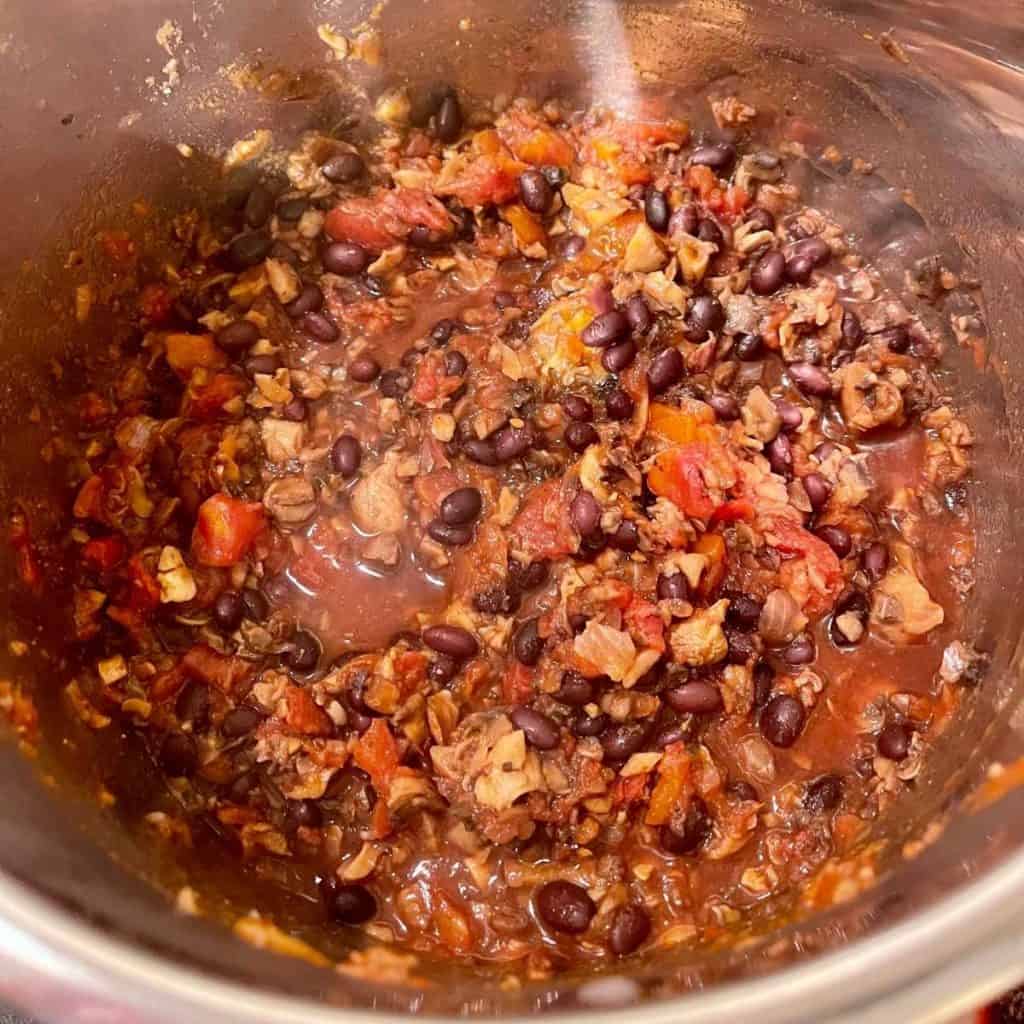 Instant Pot Mushroom Chilli
Really easy meatless vegetarian / vegan pressure cooked Chili, you won't know there's no meat in it!
Tip: chop the mushrooms in a food processor or Thermomix to make your life easier.
If you decide to chop them by hand, make sure you crank up the tunes or listen to your favourite podcast.
What to serve with Instant Pot Mushroom Chilli?
You could serve it over a Jacket Potato (or baked potato) or with rice but my favourite way is to serve it as Nachos, which I make really quickly in the air fryer.
To turn this meat-free pressure cooked chilli into Nachos, I use an enamel dish (from a set of 3 from Aldi).
How to turn this Meatless Chilli into Nachos?
You'll need an enamel dish or a cake tin.
Add a layer of tortilla chips or Doritos to your chosen dish or pan, then a layer of Mushroom Chilli, a layer of cheese of your choice (including vegan cheese) then repeat with another layer of tortilla chips, then the chilli then finish with lots of cheese.
Place in the air fryer for 4 minutes at 180ºC, no need to preheat. I tend to use the Instant Vortex air fryer. You can also use the Instant Pot Duo Crisp or Ninja Foodi's air fryer lid for this.
Want to do the nachos in the oven? Preheat the oven to around 200ºC and let the cheese brown, it will take a few minutes. You can also do it under the grill.
Not using cheese? Then just layer up, no need for the nachos to go in the air fryer or oven in that case.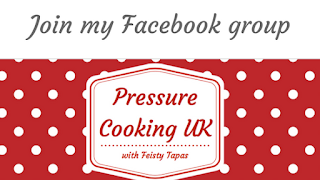 My preference is for Lightly Salted Tortilla Chips. Often inexpensive supermarket-own from M&S or Tesco.
I serve the Nachos with soured cream or plain yoghurt, depending on what I have at home. I do tend to always have homemade Instant Pot plain yoghurt in the fridge.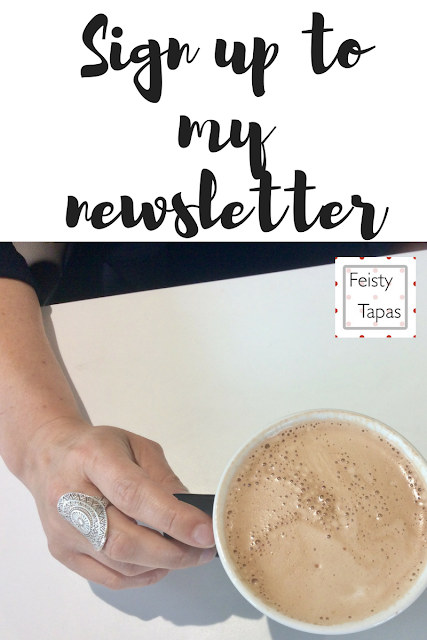 Super easy to pressure cook
Seriously, all you need to do is add all the ingredients to your pressure cooker. Put the lid on. Set the time. Go do something else. It'll be ready in no time.
📖 Recipe
Instant Pot Mushroom Chilli
Delicious and super easy vegetarian or vegan Mushroom Chili pressure cooked very quickly
Equipment
Instant Pot or pressure cooker
Ingredients
370

g

mushrooms

white or chestnut, chopped in a food processor or Thermomix

120

g

red onion

chopped

½

teaspoon

ground cumin to taste

1 teaspoon if you really like cumin

1

teaspoon

of smoked paprika

1

teaspoon

raw cacao powder

or unsweetened cocoa powder

Chilli flakes to taste

optional, if cooking for children or people who don't like hot spicy food, you can add the chilli flakes at the end or to the plates of those who do like them

2

teaspoon

soy sauce

1

dash

fish sauce

unless you're keeping it vegan

1

tin

cooked black beans of your choice (235-240 g drained weight)

you can also batch cook, portion up and freeze black beans then add them to this chilli to pressure cook from frozen, no need to change the timings

1

tin

chopped tomatoes + a splash of water to rinse the tin out and add to the pot

no waste round here

1

teaspoon

vegetable stock paste

1-2

squares

dark chocolate

it will add depth of flavour, I particularly like Green & Blacks 70% or 85% chocolate
Instructions
Have you got a Thermomix? Halve the mushrooms and chop them 2 seconds on speed 4, open up and scrape down the walls. Chop 2 more seconds at speed 4. Then transfer to the inner pot. You could also do it in a food processor. The onion I chopped afterwards in the Thermomix for 5 seconds on speed 5.
Place all the ingredients in the inner pot. Stir.

Make sure the sealing ring is properly in place. Lock the lid in. Make sure the steam release is set to Sealing.

Press Pressure Cook and programme 3 minutes, high pressure, at the end of pressure cooking time wait 3 minutes and then do a quick pressure release. Don't worry if you're not around to do the quick pressure release, let it be on keep warm and enjoy life.

Stir in 1-2 squares of dark chocolate at the end to add depth of flavour.
Notes
Vegetable Stock Paste Recipe.
*Instant Pot Terminology
Quick pressure release (QPR, also called quick release or QR) means venting the steam as soon as the pressure cooking process finishes, i.e. moving the steam release handle from Sealing to Venting.
Natural pressure release (NPR, also called natural release or NR) means letting the float valve pop back down of its own accord, so basically you don't need to do anything at the end and can keep your feet up. If it takes over 15 minutes, you're ok to release the rest of the steam (by turning the steam release handle to Venting) that may be left in order to unlock and open the lid.

 
Sometimes you'll see me talk of a combination of NPR followed by a QPR. For example this recipe in particular has a 3 minute NPR followed by a QPR. You wait for 3 minutes at the end of the pressure cooking time and then do a QPR by setting the steam release to Venting.
Nutrition
Calories:
108
kcal
Carbohydrates:
16
g
Protein:
7
g
Fat:
3
g
Saturated Fat:
1
g
Polyunsaturated Fat:
1
g
Monounsaturated Fat:
1
g
Trans Fat:
1
g
Cholesterol:
1
mg
Sodium:
217
mg
Potassium:
426
mg
Fiber:
5
g
Sugar:
3
g
Vitamin A:
171
IU
Vitamin C:
3
mg
Calcium:
24
mg
Iron:
2
mg
Share on Facebook
Tried this recipe? Take a photo and tag @feistytapas on Instagram, Twitter or Facebook
*(all recipes with UK ingredients and measurements)
Other Instant Pot recipes you might like:
9