I have the huge luck of having a child who eats well and, despite asking for pasta all the time, is open to trying new things and this Instant Pot Thai Pork Larb Recipe (Thai Minced Pork) is one of her favourites.
The little Tapita loves eating Thai Larb with plain rice and the Instant Pot makes it a breeze. As I'm low carb it's just a spoon for me, ready to dig in to that delicious savoury pork.
That said, you could totally serve this in little gem lettuce leaves as if they were wraps (imagine serving those as starters, how pretty would they look?). This Instant Pot Thai Larb is full of flavour so it's great any way you choose to eat it.
I have added fresh red chilli as an optional ingredient as it's great with it. If you too have a child who hates spicy food, just use it the sliced fresh red chilli as garnish at the end of cooking your Instant Pot Thai Larb.
Oh and you know I'm a daredevil who tries to reduce the liquid used when pressure cooking to the minimum, right?
Ready for the recipe?
📖 Recipe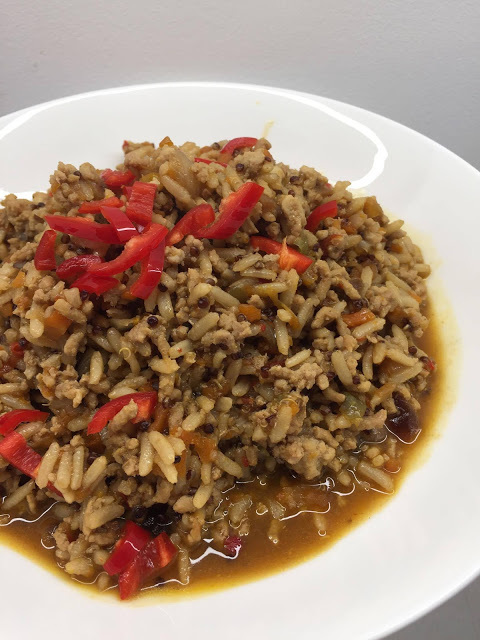 Gemma tested this recipe for me, she served it with rice as you can see
35