The eponymous Jayson of Jayson's Instant Pot Pressure Cooked Mac and Cheese is a lovely member of the Feisty Tapas community. A member of both my Facebook groups (Pressure Cooking UK with Feisty Tapas and Thermo Cooking UK with Feisty Tapas), he is is known as the Master of all Gadgets. He is in fact one of the peeps who first introduced us to the Instant Pot by regularly mentioning it in the Thermo Cooking group.
I make this Macaroni Cheese in the Instant Pot DUO 7 in 1 as that is the pressure cooker I have but you can adapt it to any pressure cooker really.
This Mac and Cheese is really really good and so so easy to make, you won't believe just how easy in fact. He is American so he clearly knows his Mac and Cheese!
I have made it twice and I have added my tips and UK measurements as his recipe was in cups.
Jayson says: It works every time. You don't need to use stock, you can just use water as long as it's 3 cups! The paprika can be left out or replaced with wasabi! Which is also good!!
If you think it makes too much: first wait until you taste it, then think that you can freeze it in portions and reheat on the stove if you add a little milk.
By the way, you can find all my Instant Pot / pressure cooker recipes right here.
Ready?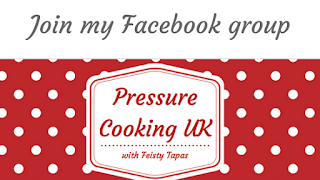 Print Recipe
Jayson's Pressure Cooked Mac and Cheese (includes Instant Pot instructions)
A super easy pressure cooked Mac and Cheese recipe
Equipment
Pressure Cooker

Instant Pot
Ingredients
3

cups

macaroni

390 g

2

cups

chicken stock

500 ml

1

cup

milk

250 ml

2

tablespoons

unsalted butter

35 g

1

teaspoon

mustard of choice

optional

Half

teaspoon

smoked paprika

Half

teaspoon

garlic

minced/crushed

One quarter

teaspoon

sea salt

optional, I personally don't add it as it becomes too salty for the Tapas' family taste

3

tablespoons

grated Parmesan cheese

30 g

2

cups

grated cheese

195 (I used mature cheddar)

Half

cup

cream cheese

115 g
Instructions
Place macaroni, chicken stock, milk, butter, mustard, paprika, garlic and salt (if using) in the inner pot and mix well.

Cook in Instant Pot on Manual (your Instant Pot button might say Pressure Cook instead of Manual) for 5 minutes, high pressure, wait a few seconds for things to settle down inside and do a quick release (in conventional pressure cooker: 5 minutes on high pressure once it starts whistling followed by a quick release). The wait is because pasta foams up and it can splatter when you quick release, believe it or not cheaper supermarket-own brands are better for pressure cooking so save your pennies. Some people place a tea towel over the lid just in case it splatters when quick releasing pasta just in case it splatters but this is NOT a recommended practice, I tend to let it settle down inside first, 30 seconds-one minute. The other thing you can do is a gradual quick release, start letting the steam out after the resting time, if it splatters then close the vent again, then try again after a little while. Another trick is to cook it for 4 minutes and let it have about 3-4 minutes natural release, way less splatter that way too. This applies to any pasta dishes you cook in your Instant Pot.

When finished: mix in grated cheese, grated Parmesan, and cream cheese until all combined! Let it sit for a couple of minutes. Serve immediately.
Notes
Tip: if you use a different pasta shape just remember that the key is in halving the cooking time and not waiting too long to do a quick release, otherwise it may be overcooked, if it's undercooked, pop the lid back on and let it rest for a little while
Terminology
– Quick release means venting the steam as soon as the pressure cooking process finishes, i.e. moving the steam release handle from Sealing to Venting. This video shows you how to do it.
– Natural release means letting the float valve pop back down of its own accord, so basically you don't need to do anything at the end and can keep your feet up. No need to cancel the automatic Keep Warm function. If it takes over 15 minutes, you're ok to release the rest of the steam (by turning the steam release handle to Venting) that may be left in order to unlock and open the lid.
Let me know if you try it, you can find me in my Pressure Cooking Facebook group or in my Facebook page of course.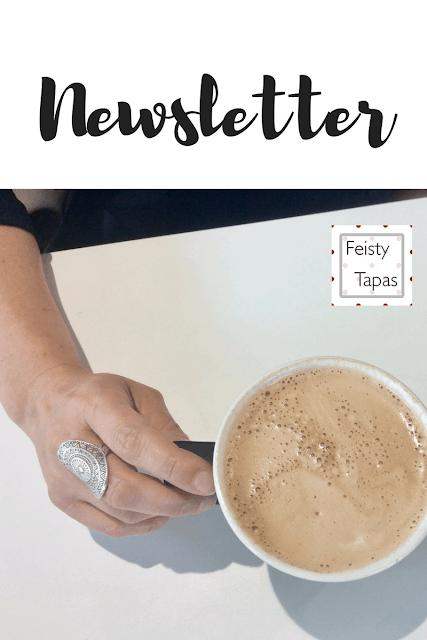 80