*Natillas de chocolate y vainilla: receta en español más abajo*
On my first day with the Thermomix, after making Carrot & Coriander Soup with Greek Yoghurt, I really wanted to make something sweet (I'm not very good at desserts) so I washed the bowl (both Mr Tapas and I have realised it washes really easily) and made Chocolate and Vanilla Custards from the Fast and Easy Cooking
Thermomix TM31 UK recipe book. They are so simple and delicious, the ingredients are
things we tend to have at home so they are perfect for a quick treat or
when you know that someone is popping in for a visit a few hours later.
The chocolate custard reminded me of one of my Spanish childhood favourites by Danone, it was a treat to have that in the fridge growing up and now I can have them ready for LittleT anytime (not too often mind!). I am really happy with that!
By the way, that
evening Mr Tapas took over and made Satay Sauce based on a Jamie Oliver
recipe from the 30 Minute Book, he put all the ingredients in the bowl
and used a bit of guesswork to have the sauce ready in just a few
minutes. The result, with some griddled chicken, was really good.
Chocolate & Vanilla custards
Source: Fast and Easy Cooking, the book that in the UK comes as standard with the Thermomix TM31 (thank you to UK Thermomix for allowing me to reproduce this)


Ingredients
- 500 g milk. Options: it works with semi-skimmed* and it works with 500 g of coconut millk too, for those of you who are dairy-free
- 2 teaspoons vanilla extract
- 2 medium eggs at room temperature (I used large, it was fine)
- 35-40 g sugar
- 2 tablespoons corn flour
- 2 tablespoons cocoa powder
Method
1. Mix all the ingredients except the cocoa for 10 seconds at speed 5.
2. Cook
7 minutes
at
90ºC
on
speed 3
or until the mixture thickens (it did thicken in that time).
3. Mix a few seconds on speed 6 (I think I did something like 8 seconds). Pour half of the mixture into ramekins or glasses. I bet they would look fantastic in clear Martini glasses.
4. Add the cocoa to the remaining mixture in the Thermomix bowl and mix 20 seconds on speed 6. Pour or spoon the chocolate custard (I used the spatula to guide it while I poured) over the vanilla custard, cool to room temperature and then chill in the fridge. Cover as soon as cold (I just realised I didn't read this part, oops, but they were fine).
One bowl, two custards, a lovely dessert.
Remember to serve with Spanish flair! This Spaniard flaired them with berries.
*Updated 25th October 2013 to reflect my latest version with semi skimmed milk and less sugar*
Chocolate&Vanilla custards ready to go in the fridge
En español
Natillas bicolor de chocolate y vainilla
Fuente: El libro Fast & Easy Cooking que en el Reino Unido va incluido con la Thermomix, el equivalente del Imprescindible español.+
Ingredientes
500 g de leche entera. Opciones: queda bien con leche semidesnatada* y con 500 g de leche de coco, si preferís que sea sin lactosa
2 cucharadita de extracto de vainilla
2 huevos clase M o L a temperatura ambiente
40 g de azúcar
2 cucharadas de maicena
2 cucharadas de cacao en polvo
Método
1. Mezclamos todos los ingredientes excepto el cacao: 10 segundos, velocidad 5.
2. Programamos: 7 minutos, 90ºC, velocidad 3 o hasta que espese.
3. Mezclamos unos segundos (yo suelo poner 8), velocidad 6. Vertemos la mitad de la mezcla en cazuelitas individuales, vasitos o copas. Seguro que quedan genial en copas de Martini.
4. Añadimos el cacao a la mezcla que hemos dejado en el vaso de la Thermomix y mezclamos: 20 segundos, velocidad 6. Rellenamos cada cazuelita con las natillas de chocolate. Dejamos enfriar a temperatura ambiente y cubrimos antes de meter en la nevera para que queden perfectas. En unas horitas ya están listas.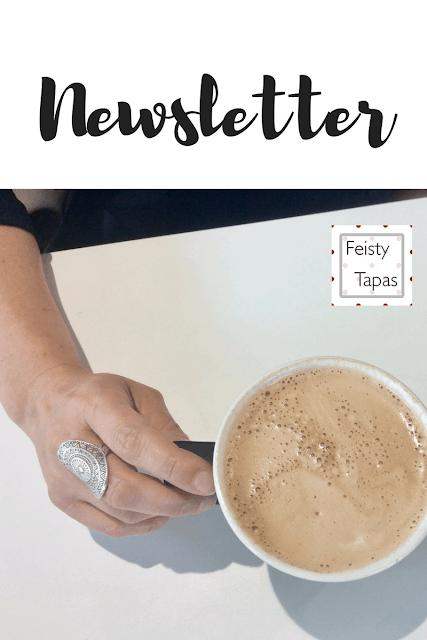 1