Add caption
I love noodles, whenever Chinese or Thai food is involved, there have to be noodles! It's not something I grew up with but it is something I have come to adore ever since I live in the UK.
Making them in the Thermomix means that you can do the chopping and stir-frying in one bowl, saving a lot of time and cleaning. Perfect for when speed and taste are of the essence.
For those who are a bit incredulous about doing things like these in the TM31: nothing turned to mush, courtesy of the Reverse speed function. Perfect.
Ingredients (serves 2-3)
- 100 g rice noodles, cooked according to packet instructions (I like rice noodles the best, you can use whichever you prefer). You can add less noodles if it's just you and you don't want leftovers.
- Half onion (cut in two chunks)
- 1 garlic clove
- Half red pepper (cut in big chunks)
- Handful coriander
- ¼ or ½ red chilli (depending on how much you can cope with the heat!)
- 1-2 cm ginger
- 15-20 g soy sauce / tamari
- 1 lemon or one lime (just not both), one half juiced, the other one to serve.
- 15 g olive oil, it works well with coconut oil too
- 6-7 shiitake or oyster mushrooms (any mushroom you have handy really), sliced chunkily
First of all make sure you prepare the noodles according to the packet's instructions or, if using fresh noodles, adapt step 5.
Add the onion, garlic, pepper, coriander, chilli, ginger, soy sauce and lemon juice to the Thermomix bowl: 7 seconds, speed 5.
Add 15 g olive oil: 4 minutes, Varoma, speed 1.
Add mushrooms: 1 minute, Varoma, reverse, spoon speed.
Add the cooked noodles, give them a quick stir with the spatula to mix well: Varoma, 1 minute, reverse, spoon speed (if using fresh noodles do the same but adapt to packet's instructions, usually 3 minutes).
TIP: You can of course easily turn this into noodle soup by adding stock. Easy peasy.
EXTRA TIP: Sprinkle with chopped cashews for extra crunch.
Feel free to play with different flavours by adding prawns, chicken (raw, leftovers), pak choi, spring onions... or whatever takes your I know I will, just make sure you come back to tell me all about it!
This is a quick lunch for those of us who work from home, with minimum hassle but also perfect for a quick dinner.
Serve with Spanish flair (and perhaps a beer if you're doing out of work hours?)
With normal mushrooms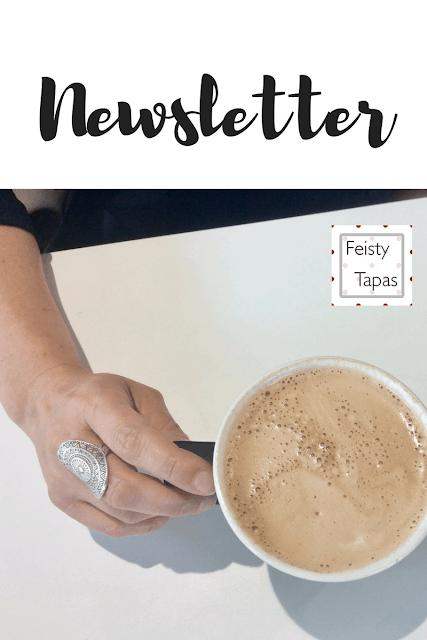 10